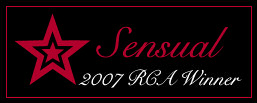 \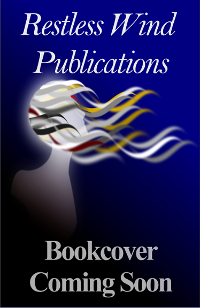 Coming Soon from Restless Wind Publications
Plus Novel / $3.99





A war is coming, and Kira, the Peacekeeper has been sent to stop it. Created by an unknown Power for good, she is sent into the lower city of San Francisco to join with a group of supernatural leaders, to find a way to prevent the war.

But her way is fraught with distraction, and danger. In order to complete her mission, she must join with different men, all leaders of their kind. As she does so, she finds herself surrounded by the Chosen…six handsome supernaturals, two of which want more from her than just a magical joining. As this group begins to blend into a force fighting for good, she is confronted by her own yearnings, confused by a desire she doesn't understand. Should she give herself to Gallegar the vampire, who owns her heart? Or to Lucas, a wolf shapeshifter, who has brought passion into her life? And how can she do either, when she has been called to chastity?

As Kira struggles with these questions, evil attacks her, and it is only the love of her Chosen that can save her. But this evil is clever, and wants her dead. Will their sacrifice be enough?

REVIEWS

An awesome read. Magic. This is definitely a keeper. A Recommended Read~~~My Bookcravings
a A sensuous fantasy novel that leaves the reader yearning for the next installment. CJ England weaves her magical storytelling wand and crafts a fantasy novel that is an instant hit.~~~Ck2s Kwips and Kritiques
An amazing joyride of love, passion, adventure and above all hope for the future.~~~Fallen Angel Reviews
An epic journey of enduring love, self-discovery and inspiring wonder, which will long be remembered.~~~Ecataromance
A fascinating book with a storyline that will keep the reader driven to finish this exciting story.~~~Let's Talk About Books

Wallpaper

coming soon
BUY THE E-BOOK SOON
Back to Peacekeeper Page
Back to Series